Podcast: Play in new window | Download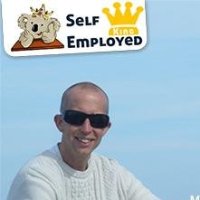 In this episode we will be talking to Michael Kawula about how to take our business to the next level in 2014. We will also be exploring the world of owning a franchise and how to buy one the right way.
WHAT YOU WILL LEARN IN THIS EPISODE:
How to keep motivated on your goals
What kind of work ethic will promote success
How to flip the switch and get things done
How to attract customers to your business and offers
A secret technique to almost guarantee results and land meetings with high profile clients
How to make an existing customer a thriving raving fan
SECRET WEAPONS:
GUEST LINKS:
RECOMMENDED BOOK OF THE DAY
 MOST SUCCESSFUL VENTURE
ACTION TO TAKE:
Stop thinking about everything and start doing it!
PLEASE DON'T FORGET TO LEAVE A HONEST REVIEW ON ITUNES!