Welcome to The Passive Podcast!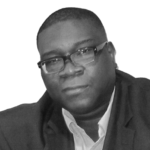 Derek welcomes each and every listener to the weekly podcasts that are broadcasted around the world. Getting the word out on exactly how you can begin living a Passive Lifestyle while loving your business at the same time! It takes a special person to embrace an idea so much and love it so deeply that they are willing to put their all into it!
Let Derek explain to you and walk you through the steps you need to do in order to truly live your life through a Passive Lifestyle Income! Who knows, you might be the next entrepreneur being interviewed by Derek and answering his most popular question; 'What is Your WHY' or thinking through his Speed Round and answering those famous three questions in regards to your Passive Lifestyle Income!
Let's Begin!
Step One: Plan Your Niche!
Niche Profit Classroom: Before you look at hosting, before you look into a new website: research your niche and know more about it than your competition! Derek has used this product and on a personal level he recommends it to each and every listener before they step into the full realm of a Passive Lifestyle Income. If you are serious about building a true niche site than this is where you need to begin!
Step Two: Host It!
Blue Host: Derek is personally familiar with Blue Host and highly recommends them to the followers and listeners interested in making a niche site that is easy to maintain. Derek is not only an advocate for them, he is a customer! So he knows how easy their setup is for newbies and not to mention that Blue Host has the most user-friendly interface of any niche site creation tool out there right now! They offer 24/7 customer service, money back guarantees, and the most popular one-click installation process known to man. Right now all the followers to TPP will get a FREE DOMAIN, so contact them ASAP to secure yours!
Step Three: Kick Start Your Online Presence!
Sitesell: Keep in mind there is one entity to always make happy through your website building. Besides you; it is Google! And Google loves this little gem! Sitesell is one of the most trusted building platforms available today. They include not only FREE SEO tools, but also lessons that will teach you how to do it properly so as not to anger the beast of Google! If organic traffic is what you want, and it certainly should be, then this is the main tool you want. It helps you with brainstorming techniques, focusing on your niche and not expanding to a market that is too broad, and assists with Alexa monitoring as well. All of this, at the lowest possible fee.
Step Four: Know Your SEO!
Point Blank SEO: The name says it all right! Derek still uses Point Blank SEO for his traffic direction today. If you are not familiar with SEO, get familiar with it, and fast! If you do not know how to direct traffic to your niche site, here is your chance to make a crash course for yourself! SEO can be two things; complicated or not! You do not want it to be, so utilize this program. Traffic needs to be directed and guided, no different than an intersection of road. You just want all turns on that road to come to you.
Step Five: There Is No Bad Time To Start A Blog!
DIYthemes – Thesis: Google 'crawls' sites constantly looking for updated, accurate, and properly linked sites. It does this through blogs. Therefore, putting 2 and 2 together; you want an awesome blog packed full of great information so that your site will move up the chain and be more visible to the world! This is a great platform to help with that. This theme allows you to do more than most others. There are three main features that make it a step above the rest! The Boxes allow for point and click functionality making it perfect for newbies and experts alike! The Skins give you the flawless drag and drop features that everyone loves! The Site Tools assist with the branding of your niche.
Step Six: The Money Is In The List!
Aweber: Hands Down, the most popular email marketing tool used from newbies to professionals. This tool uses customized messages and broadcasts them to your customers. Whether it is your newsletter, updates, or even your promotions! The messages are fully customizable by you, so you are in control of what is sent and seen. When building your Passive Lifestyle Business you will want as many simple and fast ways of doing things. This is one of the best out there and it is highly recommended by Derek personally. Which is understandable since it is built for the busy entrepreneur in mind!
Step Seven: Don't Hold Your Breath!
Long Tail Pro: There are keywords and then there are profitable keywords; the two can be very different! Now that you are at the end of your search to make the best niche site possible, this is not where you want your time wasted! This is where Derek finds most of his keywords that used now. The setup is fast, around five minutes! You will get the targeted traffic you need and want, leads and buyers at the same time, considerable growth, success, and you will be able to live that Passive Lifestyle more effectively because you will have more time on your hands!
At the end of the day ask yourself 'What is your Why' and be honest with yourself. If the answer does not have something directly to do with you, then you are in it for the wrong reasons. You are your most important client, and never underestimate how important your clients truly are! Quote one of Derek's favorites to yourself if you need a pick me up!
Life is 10% what happens to me and 90% of how I react to it!
Positivity exudes Positivity! Never forget that. Your Passive Lifestyle Business will be a success if you do not become your worst critic. If this helped you, you enjoyed it, or you want to contact Derek: please do so HERE.

FRIEND ME ON FACEBOOK | ADD ME ON GOOGLE + | FOLLOW ME ON TWITTER | SUBSCRIBE ON YOU TUBE

You can also reach out to me anytime @ Derek at The Passive Podcast dot com