Podcast: Play in new window | Download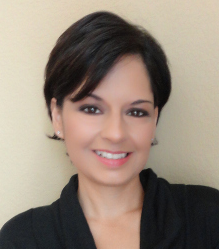 In this episode I speak with Cynthia Sanchez CEO of Oh So Pinteresting about how she created a full time business out of Pinterest. She also shares her secrets on how to get targeted FREE traffic to your website from the power of social media.
 WHAT YOU WILL LEARN

Learn how quick a newbie can get results leveraging the power of Pinterest
The right way to build traffic to your website via Pinterest
How to get FREE traffic from Pinterest
The right way to create a social media campaign
The one secret thing that everyone should have on their website
How to communicate your message to your audience
WHAT IS YOUR WHY?
RECOMMENDED BOOKS
GUEST LINKS:
PLEASE DON'T FORGET TO LEAVE A HONEST REVIEW ON ITUNES!