Fastest way to create a WordPress Blog
One of my favorite features about Bluehost is their WordPress one-click installer. So many of my personal friends experienced many problems trying to install their blogs via other web host. So I decided to help them out as well as you with this easy to follow tutorial. You are about to be SHOCKED just how fast you can set up your first blog. Just follow this simple step by step tutorial below and you will be up and running in minutes! 
Please Note: You pay zero for this lesson so just enjoy and follow along it's FREE! . So lets get started:
(Why am I giving this WordPress course away free instead of selling you an ebook? Here is why: When you sign up to Bluehost via my affiliate link, I earn a small commission. This enables me to give away this course to you for free instead of charging so everyone wins. It is also my way of saying thanks for being so cool.)
SO LET'S GET STARTED!   🙂
1st Step: Sign up via Bluehost affiliate link
All you need to do is sign up through a Bluehost affiliate link and it's done. You can create a Bluehost account even as a layman as the set-up at Bluehost has made it simple.
This is The Passive Podcast Bluehost Affiliate Link click it & "Sign up!"
2nd Step: Pick a domain name
Pick a domain name of your choice, say, .com, .net, and so on, and then click 'next'. Bluehost charges a small nominal fee; however, the company accepts all major credit cards. Please select your payment choice.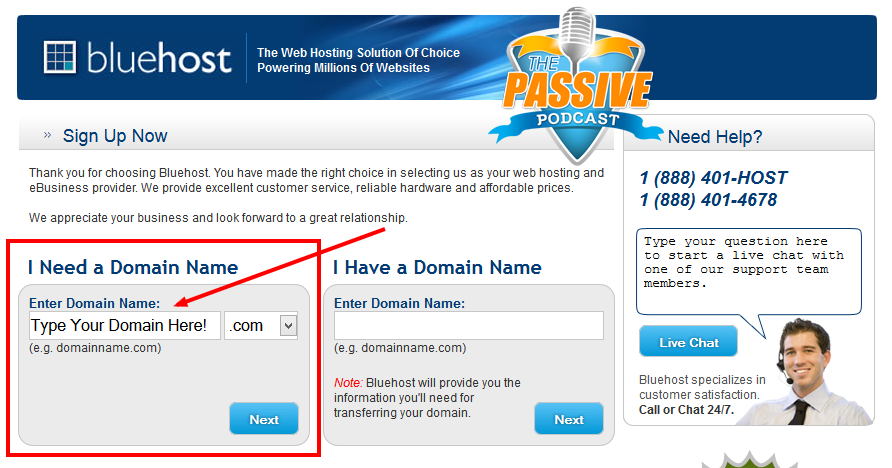 3rd Step: Select important add-ons
You may wish to have some add-ons especially those that enhance the security of your account. They are easy to install as you just need to click on the package of your choice. It, however, calls for a small extra charge.
One particularly useful domain is 'Whois Privacy'. This should be a must have because there are unscrupulous people out there who will try to mess around with your account.
I highly recommend Bluehost data backed up option for less than $20.00 annually. This is also a great Plan B if you make a mistake and lose your data and damage your website. Trust me I had to learn the hard way that you can never have enough backups of all your hard work. PLEASE LEARN FROM MY HARD LESSON AND GET THIS! I'm just saying.. LOL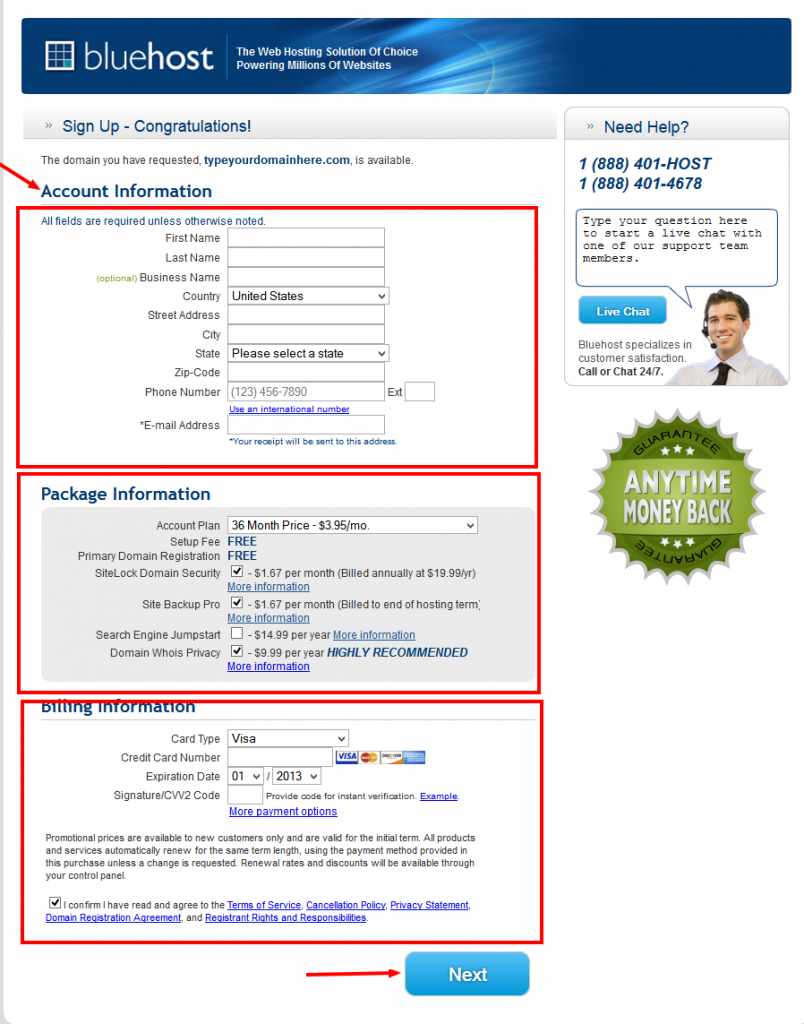 4th Step: Create your password
Create a strong password with a mix of letters, numbers and symbols. Let it be 8 characters and beyond for it to be strong enough.

5th Step: Log onto your Bluehost account
After that short, easy and user-friendly journey, you can now log onto your new Bluehost account.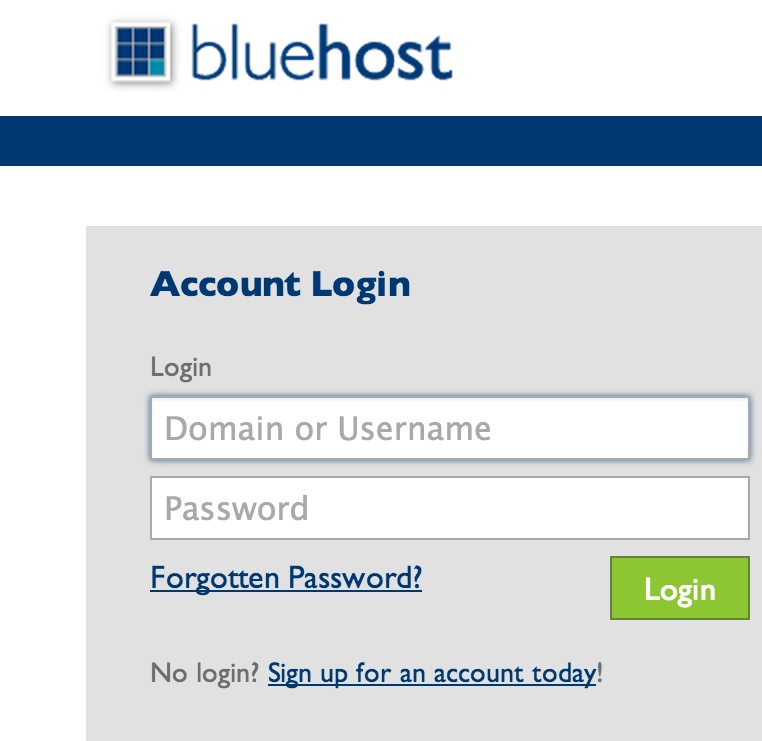 6th Step: Create WordPress
This is the stage at which WordPress is created. Clicking on the WordPress icon on the control panel does it. Wherever that move takes you, click on the WordPress icon you see again.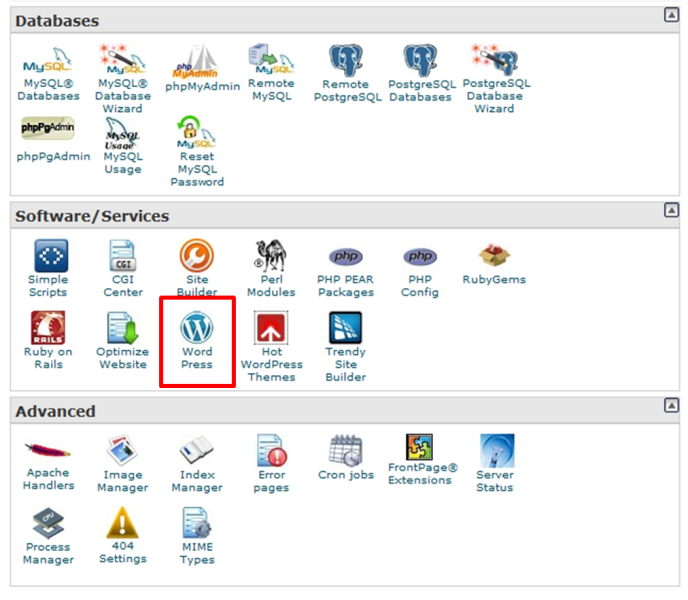 After observing the results of that move, click 'Install'. The best place to install your WordPress is your root directory. Put down your title in the space provided.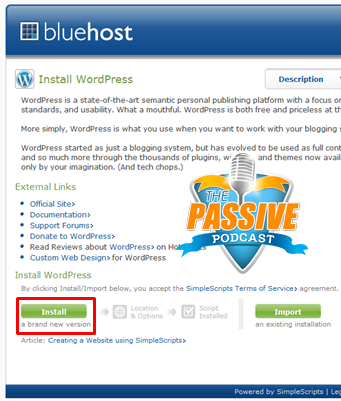 What you are now looking at are checked boxes for plugins and themes. Unless you seriously need any of them, uncheck them. If Bluehost asks if you want to overwrite the files in the directory, you accept as long as this is a new website. Remember to uncheck the plugins and themes once again.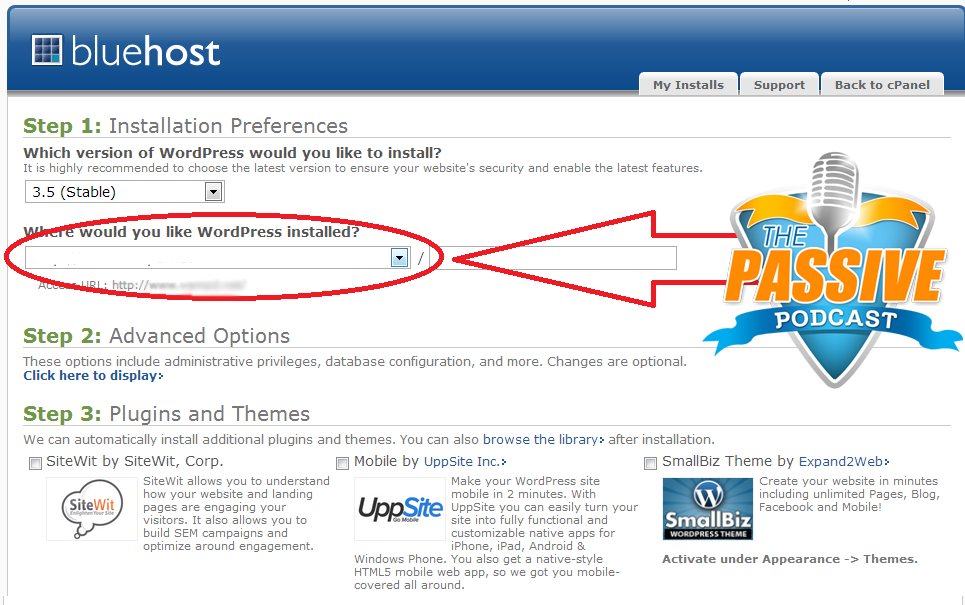 You can now happily watch your WordPress being installed. Then you can proceed to what WordPress refers to as 'dashboard' and log onto the administrative area. Here you are able to upload anything you wish including pictures, texts, plugins, and a lot more. After that, all that you do is click 'publish'.

CONGRATULATIONS YOU HAVE JUST SUCCESSFULLY INSTALLED YOUR FIRST WORDPRESS BLOG!!!
From here forward, it is easy to create a homepage and add a blog as you wish. You can even modify the look of your WordPress template for a more custom feel if you wish.
Now it is time for you to turn your vision into a reality and click the link below now and build your business!