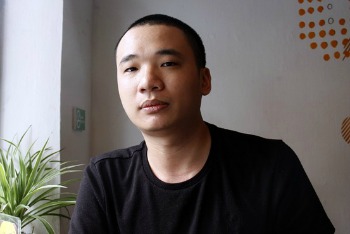 In a matter of weeks, the addictive iOS application Flappy Bird has been the talk-of-the-town and has created a lot of untoward reactions from players due to its easy but devastating gameplay.
How did Flappy Bird architect Dong Nguyen ever make it through fame and fortune and why did he deny himself of that phase by pulling the plug on one of the most controversial games ever played in the account of smartphones?
Exploring Dong Nguyen's Life
Pumped up with his childhood Nintendo gaming days and gifted with a tactful mind, Nguyen intended to provide smartphone holders around the world something that would not need intense thinking and mind-blowing effects to conquer. Amidst the popularity of the game, Dong Nguyen remained hushed. He was not known until he suddenly shut down Flappy Bird and provided vague messages to the public.
28-year-old programmer Dong Nguyen who lives in Hanoi decided last April 2013 to create a mobile game that offers a simple but unique and challenging fix. Alas, May 2013 paved the introduction and popularization of a game that no one saw coming.
The Game that Was
Flappy Bird ended as soon as it started. During the hype of the game, Nguyen sent out an unprecedented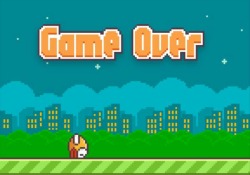 announcement of shutting down the game amidst its worldwide success. This unexpected unplugging of the game caused massive hysteria especially for those who are just getting used to the game and are actually enjoying it.
When the game was initially launched, it spurred a series of repetitive feedbacks from gamers and users alike regarding its design and undeniably easy gameplay. Some would say it looked exactly like Mario Bros. World minus the familiar protagonists and its antagonists. Come to think about it, the atmosphere of the once popular game known to many as Flappy Bird is quite similar to that of Mario Bros., a game that was popularized by Nintendo and has widely entertained all walks of life especially kids who lived in the 1990s.
Regardless of its undeniable and questionable similarity, the game was accepted with open arms and maintained its ranks as one of the most played smartphone applications from May of 2013 until the early 2014. Unfortunately, the game's presence only lasted until January of 2014 when Nguyen announced through Twitter about his dismay of Flappy Bird's popularity and his struggle with the game.
Why so popular?
If you were used to games that require a higher form of mental ability, you would find Nguyen's creation a no-brainer. Actually, the game was ecstatically easy and at the same time, exasperatingly difficult. This made the game more in-demand since competition on who would get the highest score has become the new trend.
Flappy Bird has given them that challenge and masked it in a deceiving and obnoxious twist. The game is so overwhelming that you wouldn't know why you are playing it in the first place but you still keep trying solely because you know that it's quite a stupid game that you know you can easily conquer. Yet you keep on failing again and again and again. 
The Gameplay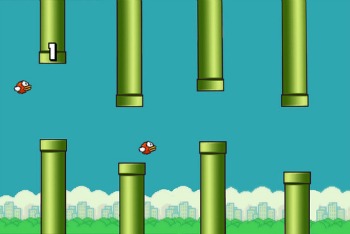 The game only has one rule – to keep on flapping. However, as soon as you hit that play button, you see your bird tumbling down and find yourself starting the game over again. This action will be repetitive in a couple of tries. That is how the game will present itself to you especially if you are not well-versed enough to navigate through the unlimited pipelines.
Initially, a cartoon-like bird will appear. Then you just have to tap to flap. You have to keep on flapping – flap up, flap down, flap through. The moment you hit that pipe, game's over. The moment you hit the ground, game's over. There won't be any three lives to continue where you've ended. Done.
Simple yet sadistically incorrect, why? You only have one life. You don't get resurrected on the same place where you got splattered. You have to start from the very beginning.
Flappy Bird provided no cheats and no walkthroughs which made the game more enticing and challenging. Strategies are not necessary and you don't have to use some sort of code to unlock mysteries behind every level. Money is not a requirement; you don't have to purchase items and create characters and archives. All you need to do is start the game, keep that funny-looking bird flying through the pipes without smashing against them and eventually brag about how far you've reached in terms of scoring.
Saying Goodbye
In sheer disbelief, Nguyen tweeted on February 9 that he is going to take down Flappy Bird for no definite reason. He just concluded that he "can no longer take it anymore", for whatever that may mean.
Where's Ngunyen?
During the existence of Flappy Bird mania, its developer remained invisible. He seldom tweets and doesn't make a huge fuss about his story. He refused interviews and media exposures. Alongside the achievement was a continuous thread of sarcasms and doubts whether or not he was a fraud for duplicating a game's success and putting a lame application instead.
Following the Demise
It has been two weeks since the termination of Flappy Bird, Dong Nguyen hid from the masses and has remained shy from confrontation. He left his parents' house and fled to one of his friends' apartment. In an interview conducted by David Kushner of rollingstone.com, Nguyen admitted that he "couldn't predict the success of Flappy Bird" that when it reached peak, the feedback was too overwhelming, he did not expect the overrating remarks made by anyone who has encountered the game.
Success Out of the Blue
On a business perspective, Flappy Bird is considered a goldmine. According to sole developer Dong Nguyen, his creation was meant for ­offline entertainment and was made out of passion and not for profit. By February, Nguyen is earning approximately $50,000 on a daily basis. Talk about being rich super fast in a short period of time.
However, this success has caused a lot of stress and inconceivable pressure on Nguyen. He was receiving hate messages and stories from beguiled moms about their children being so hooked up with the game, it affected their relationship and the way they interacted with each other. Rumors have spread regarding suicide attempts and a huge company suing him. Flappy Bird, according to majority of critics and gaming websites, was a complete rip off.
Insights from Nguyen
Alas, after trying to break free from the media, Dong Nguyen finally broke his silence and instigated several interviews to "clear things up". Nguyen corrected that his imitation of Super Mario Bros. was his way of paying homage to an epic game that he grew up playing. In numerous meetings, Nguyen has stated several reasons why his creation has received this much from what appears to be too little. Based on his statements, Nguyen shared secrets on his success.
The primary reason why his game has become viral is due to its simplicity and the opportunity for player competition.

Competition is mainly designed for offline use and is not meant for an online approach. These days, online games have flooded the mainstream that it compromised the main reason why people played games in the first place.

Flappy bird is made with only one setting, activity and gameplay mechanism which is why it's very easy to learn and play since it requires only skill.

"Pay to win" is something that made players cringe.

"Crowded" games are easily forgotten by people.

Competition is always a crowd pleaser.

Nguyen's game is purposely created for people who are always on-the-go and has less time to unwind. He wants the game to move forward just by "tapping".

Nguyen created something that's easy to overcome but is hard to master.
Handling the Abyss
Come to think about it, Dong Nguyen is just like any other newbie entrepreneur. Though he has reiterated in numerous ways that his intention for the creation of his games is not for profit, Nguyen still started off as an entrepreneur trying to make it to the business world.
If you were Nguyen, how would you have handled the stress and pressure that your newly found business has contributed to your life?
First, you need to accept the fact that when you produce something that might cause a massive impact on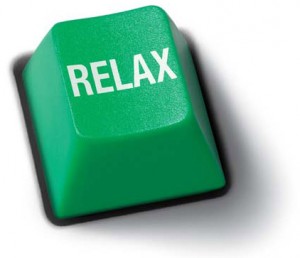 consumers, there would be drawbacks pertaining to what you created and you must have the courage to face these drawbacks otherwise, you would be caught up in your own hysteria with no way out but to let go.
Next, you need a support system. This means that you need the help of your family and friends in times of major outbursts and setbacks. The presence of these important people in your life is a necessity. Without them, you would be left overwhelmed in either success or failure.
Third, you must always have plan B, C and you can even reach until plan Z. Just in case plan A doesn't work, you can always turn to other strategies to carry out your business. You must not give up on the first sign of distress. New businesses tend to be shaky at first. Dong Nguyen has created several other games before he created a legendary bird that will beat all other birds.
Lastly, if all else fails, turn to experts. Ask for advice. Don't just shut down everything and leave it behind. Manage your weaknesses in a healthy manner. If it would help, give yourself time and space to think about other solutions to your problems.
Most importantly, don't lose yourself. Whether you win it or lose it, the most important thing to remember is that you must not allow work stress and pressure to get the best of you. Remember that you are the master of your own fate.
DID YOU ENJOY THIS STORY?
GET FREE UPDATES ON MORE STORIES LIKE THIS!