Thanks for subscribing to my email list it really truly means a lot to me! As promised here is my FREE EBOOK!!
If you have something to share or add to these generous servings of passive income strategies or just wanted to shout out some love, you can leave your messages and reviews on Passive Podcast either through iTunes or Stitcher.
The links can be found here:
For iTunes: CLICK HERE

For Stitcher: GO HERE
For updates, new interview servings, and anything relevantly new on Passive Podcast, you can follow me on Facebook and Twitter.
Here are the links:
For Facebook: CLICK HERE
For Twitter: FOLLOW ME HERE!
My deepest gratitude to you for downloading this eBook and trusting me to be your partner to a long-term, income-generating success.
Ladies and gentlemen of the working and non-working class, I give to you, the FREE eBook that could change your life…forever.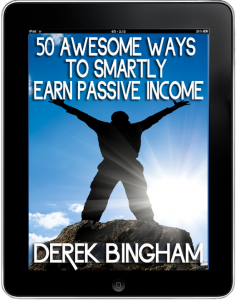 To download your book just click the link below!