Podcast: Play in new window | Download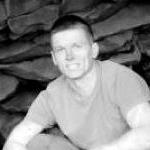 Billy Murphy is not only a genius entrepreneur but also an effective and successful one. Who would have thought that there are going to be heaps of income from teaching people how to play poker? Billy Murphy has something to say about that.
But first, a bit of info about this not-so-popular-yet-so-successful innovator.
Looking Back
Currently living in Austin, Texas, Billy Murphy started earning at the age of 9 by slinging out newspapers. His very first venture as an entrepreneur was when he sold collections of sports cards at the age of 17. Now that he's 29, Bill has mastered the art of playing poker and has created a way to teach aspiring wannabes to become excellent players as well.
In 2009, Billy did the unthinkable – he challenged the President to play poker. After creating BlueFirePoker last 2009, it went viral and is now considered as the largest and most-trusted poker training website around. He started out buying e-commerce stores early 2011 and by the end of the same year, he owned around 20 niche stores. Forever Jobless is the ultimate contribution to the world of entrepreneurship which Billy has launched in August 1, 2012.
The First Revenue
Billy Murphy, founder of foreverjobless.com earned a whopping $30,000 as a half-day revenue during the first day of launching his website. On that same week, his sales generated more than $100,000. Who would've known that just by training people to be knowledgeable about poker would spawn that much? Needless to say, that's pretty amazing.
Everybody wants to know how he did that astounding measure.
Non-Promotional Campaign
It started out with an email brigade. Billy called it an "email forum" and it was one of the significant things that he did before the launch. Unlike other conventional marketing strategies, there were no promotions, just a few people who are listed on their email forum. Billy intended not to tell anyone what he was doing and insisted on going against scrupulous marketing schemes via the internet which he enumerated as building a catastrophe of pre-marketing tactics, creating a humongous list and gathering a number of affiliates.
Billy thought of leaning towards spreading the news about his website through word of mouth. The pre-sales came after the site was launched.
Lessons Learned from Selling Cards
It was in his early days that Billy realized a couple of things about marketing. Persistent selling was one of them. He stated that through his sports cards, he learned that you can look for people who are bidding on the same thing. Apart from finding the right people to sell your cards to, it's a time saver.
The Art of Stalking…and Making Money
In case you're wondering how he was able to learn on how to pursue his life's endeavor, one of the things that he pointed out was stalking. He stalked forums and people that he thought could feed his curiosity on how things work in the business and marketing world. He stalked known people by reading what they wrote through their websites or other online marketing resources. He read books they wrote. Billy even encourages newbie entrepreneurs to do the same since it's a positive way of gaining knowledge and insight about someone who has already been successful in their own respect.
Another form of stalking that Billy did is picking people's brains by annoying them in forums. This might seem odd and funny at the same time but when you think about it, somehow, it made sense when he tried to justify his means. Billy finally found a couple of knowledgeable and successful people and tried out all their suggestions and considered their opinions. That led Billy into having an idea of teaching people something that he learned when he was about 20 years old – playing poker.
Seek and You Shall Find
At first, he thought it was a fun hobby, then he realized that he could make money out of that hobby and even encourage those who are interested to play the same game.
Billy never really knew how to play poker. He just taught himself through free online gaming. Then when he gained knowledge on how to maneuver the game, he thought that winning and losing is cool at the same time. He only needed a couple of people to teach him how to make money out of poker. That strategy led him into making a hefty side income while he was in college. Due to his unwavering confidence to pursue his dream, he ended up becoming a professional poker player as well.
However, when it came to a point wherein Billy was tumbling down his chosen path. This made him more determined. He then hired a coach on contingency basis and because of that unprecedented help, he started to earn $17,000 monthly. Eventually, his plans stabilized and he was now thinking on how to expand and give back the favor he once had from his coaches.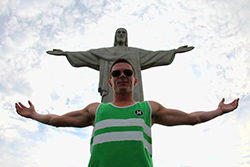 Conquering the Divide
BlueFirePoker has a slightly different atmosphere as compared to other poker tutorial sites. Here, you are provided with numerous coaching techniques through videos of professional players actually playing timely poker. It's your front row seat ticket to seeing these pros hold their cards and overpower the game. They teach you what to do when the situation calls for it. The tendency was to become a real-time narration about their game plan and what the approach should be during certain field dilemmas.
While other websites are overflowing with mentors and poker pros, BlueFirePoker has basically focused on the pros. The objective was to bring more traffic by providing quality advisors more than quantitative coaches.
As an entrepreneur, your main goal aside from soothing the bumps along the way is to maintain members and eventually gain more. Some of the things that you would concern yourself with would be in terms of making your members stay longer and improving the services that you provide so that they wouldn't look for anything similarly better.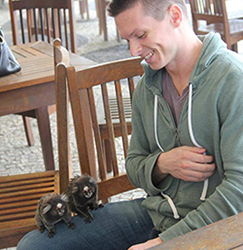 Wisdom from the Pro
According to Billy, there are a couple of things that you have to consider when approaching a new undertaking especially when you're dealing with online marketing.
Hire the right guys, don't settle for bots. Though bots or other more superior machine-made applications will perform whatever task you programmed them to do, they wouldn't be as good as the originals. Like poker, marketing is a game of come and go. You would have to lean on the right people and do your research on who would be the best candidate to help you out on your business

Adjust when it's needed to. You could have a number of players running your site and feeding it with all of what the consumers need but you shouldn't always count on that mark to keep your business flowing. Situations tend to get complex as in the game therefore there is a need for you to further analyze your strategies and contemplate on what changes are needed to be made in order for you to go with the flow and become more competitive.

While in the game, focus on the weak spots of your opponent. Learning on how to overcome them is as important knowing how to blindside them. That is one way of extracting money from them which Billy has completely advocated in his industry.

Enrich in a business that you already know. Don't venture into something that you have no idea whatsoever. By then, education and simplification would no longer be a challenge but a stepping stone. You already have fixed ideas on how the game would run, you just needed a few tweaks to pursue it and make it happen.

Educate yourself further. Attend forums and take it from the experts. Read about the nature of your business. Don't be hesitant to dole out a couple of bucks for quality approaches. It will pay off in the long run.

Lastly, never lose that dream. Hold onto it and make it happen. Keep yourself fuelled by your dream into hoping that one day, it will pay out. As for Billy, he now has his fair share of income and has boosted others as well.
Links
Recommended Books
Words of Wisdom
Listen to people who inspire you and ignore everyone else.
WHAT IS YOUR WHY?
"Want to be able to do what I want to do on my own terms."
PLEASE DON'T FORGET TO LEAVE A HONEST REVIEW ON ITUNES!