Podcast: Play in new window | Download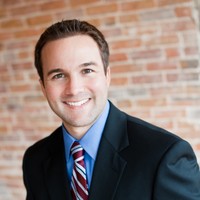 It's all about coming up with an idea, building it from scratch and making sure that people will get something from it. This article is about the life and journey of someone who did not only create a nation but also helped others in becoming a full time, effective entrepreneur.
John Lee Dumas is our main protagonist and he is the "Man on Fire". Figuratively speaking.
John is the host and the founder of Entrepreneur On Fire. The interview that I just did with him was a combination of enlightenment and amazement.
He's simply brilliant! What made the chitchat more incredible is that John has shown different sides of him that makes you feel like it's possible to become anything you want for as long as you believe you can make it and you have the right tools for it.
He's an embodiment of energy, positivity, and personality. He's the man to go to for basic resources for podcasters, entrepreneurs and those who just have the knack for achieving their goals in life.
Seriously, this interview will just blow your mind.
Starting with the Journey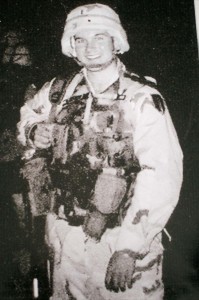 Who's the man behind the success and how in the world was he able to create an iconic theme?
John was just an ordinary guy who used to live an ordinary life. Before becoming who he is now, he was a different person who never imagined that he could establish something from a spark of idea that occurred while driving through heavy traffic. 
John Lee Dumas was a student of Providence College. After graduating, he joined the Army and was handpicked to become an officer. He served in the US Army as a platoon leader and was designated in Iraq for 13 months. After that, he became a reserve for four years and an active member for three years. When he retired from the Army, he decided to do what others are expected to do – get a job.
First, he went to law school. It did not take one semester for him to finally figure out that law school was never his calling in life. So he went to Boston, got a job at John Hancock and was assigned in finance. It was corporate so maybe, it would be sufficient. However, after a few years, John flew to the jungle "where dreams are made of" – the Big Apple. He got a job in a technical company and enjoyed what NYC could offer. Still, there was something that didn't make sense. 
Podcast Revelation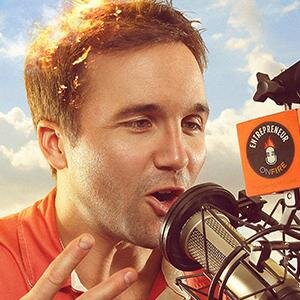 John kept on traveling, looking for his passion far and wide, until he made it to San Diego, California where he became a real estate agent. That was around 2009. Because the work entailed a lot of driving, John tried to find a way to entertain himself while "allowing time to pass" in events of devastating traffic. One of his friends suggested that he indulge in listening to podcasts. At first, John was apprehensive. He doesn't have the slightest idea what a podcast is and how it would be a form of "entertainment". 
He did some research and finally, it ended up quite well. He thought that podcasts are fantastic. He saw an opportunity from the engaging and free content of podcasts that he started to focus himself on the mainstreams and led on to other forms. 
Flicker of Inspiration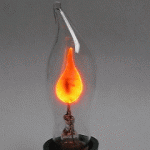 Indulging in other forms of podcasts made John realize that he has found something noteworthy: there is an immense world of amazing podcasts yet none has offered reliable content on a daily basis.
John rummaged through numerous contents and recognized a specific problem that he could solve. He thought that if he was having a hard time going through specific podcasts, others are also experiencing the same difficulty. John's love for listening to different kinds of entrepreneurial interviews talking about creating niches and businesses led him to create a podcast that mainly focused on entrepreneurial failures and triumphs.
Thus, Entrepreneur On Fire was born.
A Sole Purpose
Entrepreneur On  Fire has one main goal: to motivate and inspire millions. John has directed all his energy towards his passion of sharing success stories to people who doesn't have a single clue on what to do or how to start.
Keeping the Fire Alive
In September, 2012, John launched his Entrepreneur On Fire.
The moment John started his website, he never looked back. He just kept on doing what he loves and enjoyed every minute of it. The seed grew into an emblem of desire to create relevant and targeted content every waking day. John was just so absorbed to what he's doing that he invested his time and effort without noticing long hours of work passing by. He wanted to fulfill his goal of providing what he thought was of value and eventually gained fans and followers who would most likely benefit in John's search for in-depth information about different entrepreneurs.
Establishing a Fire Nation
It didn't John long enough to realize that his predicted followers and fans who have minds and beliefs like his would be aware of his site's existence. These dedicated people supported John's vision and made him believe that somehow, he was on the right path. Soon, John was made visible to various social networking sites and gained an iTunes award. Since then, the number of his fans just kept on growing.
On Taking the Entrepreneurial Leap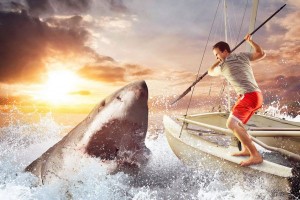 John Lee Dumas' main intention was to move people. He was searching for something and finally found it just by knowing what is lacking. As an entrepreneur, you must recognize a need. It may or may not be included in a person's basic need or it may not be what the majority would find useful but it could definitely be something that is of great value to the minority. Mind you, the minority is a very, very promising crowd.
Offer something out-of-the-ordinary, something that people have never experienced before. There might be others that have similar concepts and are doing what you're doing but at least, you have bragging rights to pride yourself on something unique and useful.
Most of all, build something out of passion and not just out of popularity. If you do something which you love and can create a certain joy inside you of, then you'll never feel weary of what you're doing. Feed it with your time and effort minus the feeling or regret or uncertainty. People should not only get inspired but also take action and you can only have them do that if they are equipped with the proper knowledge and vast resources.
If you have all these, you know, like John Lee Dumas, you're on the right track.
Show Notes
Links
Tag Line
Recommended Books
Today's Quote
"Success is the progressive realization of a worthy goal or ideal." –

Earl Nightingale
Action To Take