Podcast: Play in new window | Download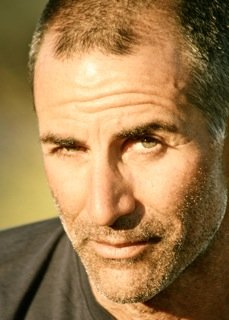 Know more about Vinnie Tortorich – what made him an angry trainer, what his goals and achievements are, what have been his struggles and how he overcame them blow by blow. Also, get acquainted with his new book, "Fitness Confidential" that might just change your outlook in finally getting physically fit, for real this time.
If you have tried all those commercialized weight loss products that offers a lot of undeliverable promises but still you look like a giant soda can, then you've been bamboozled. If you're sensitive and easily get offended with foul, vulgar yet honest objective remarks, then I suggest that you do something about that attitude because this trainer is just simply tired of all this nonsense.
Watch out, Vinnie Tortorich is out to get you! If you have been obese all your waking days or have been attacked by various illnesses because you "just don't get it", this is a piece that will surely to change your nonchalant and unhealthy lifestyle.
He's furious about one thing and one thing alone – you allowed yourself to be fooled, cheated, and manipulated without you even realizing that. What makes Vinnie Tortorich the best personal trainer for you is that he's quite like the male version of Jillian Michaels but with more muscles and intensity. His persuasive and diabolical manner of pushing you to the limits to be transformed into a healthier version of yourself is just as effective as you can get.
The Man with the Rage
Just to be clear, Vinnie is not really angry at you. He's mad about something that you've been consciously and continuously doing all your life and that's trusting an industry that's been misleading and destructive. Vinnie Tortorich is the guy you look for to get things done. More like, if you wanted to ask someone to be assassinated in a clean and orderly manner, Vinnie is the man. Theoretically speaking.
I was privileged enough to do an interview with him just recently and I have to say that he's one of the most honest men I know. He doesn't beat around the bush and just go ahead and says what he wants to say for the sake of your health. I am very grateful to have the opportunity to cross paths with him and have such an engaging and invigorating conversation.
So who is Vinnie Tortorich?
He is indeed America's nastiest and meanest trainer. He is absolutely angry that you're still gaining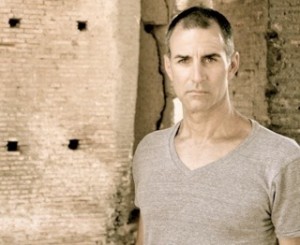 inappropriate weight despite the fact that you have been doing everything according to what the instructions tell you to do. Vinnie believes that if you can't keep your weight down or if your cholesterol is still at a significantly increased level, you have to find a better solution. Ladies and gentlemen, he is the better solution.
Vinnie Tortorich, 52 years old, has been a personal trainer for 30 years. He'd been catering to people in all walks of life from celebrities to moms to athletes to post-surgical patients and even to kids with weight issues. He is a cyclist, a host (Angriest Trainer Podcast), an author (Monty, Fitness Confidential), and a model. Though he might portray himself as an "angry trainer", Vinnie is actually a really nice guy.
Vinnie is currently residing in Beverly Hills, Ca. He began his career after graduating from Tulane University wherein he got a football scholarship. He became a star athlete in Louisiana and soon became a fitness trainer while commentating on a radio show in New Orleans. Vinnie also worked as a P.E. teacher in Newman High School.
Struck with a Sickness
In July 2007, Vinnie was diagnosed with an aggressive kind of cancer known to many as leukemia. Notwithstanding his condition, he continued his training to join cycling marathons. His fight against cancer became successful that after its remission, he began raising funds and gave it to Maximum Hope Foundation, a non-profit organization that caters to the less privileged patients.
In 2012, Vinnie started a podcast entitled The Angriest Trainer along with Anna Vocino as his co-host. Fitness Confidential was released in July 2013.
Harassed with Hearing Impairment
Before the struggle with cancer, Vinnie also suffered from impaired hearing at a young age. When he tried participating in class, he was abused due to this condition. And this made Vinnie even more determined to fight back and be strong. So he did. Thanks to his uncle, Vinnie was introduced to Joe Bonadona, a gym owner who, by the way Vinnie imparts, is where he derived his honest and tough character.
Browsing through Fitness Confidential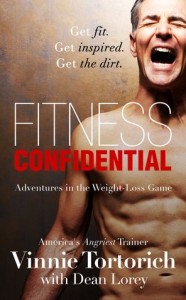 Warning: a lot explicit language, emphases, and exclamation points included with popular weight loss programs and health plans ridiculed.
If you have heard Vinnie through his podcasts, you will have a clearer idea on what his book reads like. Now, if you've been listening to Vinnie for quite some time now, you'd have this feeling that he's not just a trainer but an honest friend who knows exactly what's wrong with you and how to properly fix you.
The book basically feels like a collection of success stories and what typically transpired in every story and how it ended in the most gratifying manner. You will also get to know more about the personal life of Vinnie and how he managed to become one of the most reliable trainers for this generation. There are also some entertaining "Hollywood" excerpts to start the book with.
The prints also pointed out that though there maybe successes, there are also failures. Not that the failures are entirely his fault but mainly because the person involved did not stick with the plan even though she accomplished her desired weight.
Bottom line: If you don't like vulgarities and inappropriate language, this might not be the book to set your sights on especially if you're just starting with your weight loss program. On the other hand, if you could gobble up the straightforwardness, brutal honesty and a whole lot of swearing, then Vinnie Tortorich might be your next best friend.
NSNG (No Sugar, No Grains)
It's really a very simple concept – eliminate sugars and grains in your meals. Yes, all of them. How did Vinnie put it? Eat REAL food! Vinnie categorizes "real food" as truckloads of meat and vegetables incorporated in your diet. For as long as it's not processed, you can eat it. Typical examples are legumes, healthy fats (olive oil), fruits, seeds/nuts, and as mentioned earlier, vegetables and meat.
If you have been living on sugar and grains all your life then this is a daunting appeal to get healthy. But if you really wanted to eradicate that weight, then you'll just have to trust Vinnie and stick with his plan.
On a plus side, you will not be put in a lifetime of misery by being on a diet. Counting calories or controlling portions of what you normally eat is not advised. Vinnie doesn't believe in that. He thinks that grain is sold by the government as a "pyramid scheme" and sugar, well sugar is one of the main culprits for weight gain. All he wants you to do is to say no to grains and sugar and eventually, the fat will just tear down.
As Vinnie implies, there are no such thing as diets, only moderation in what you eat. So be mindful of what you put in your mouth and for God's sake, take care of your body it's the only one you have!
Show Notes:
Links
Recommended Books
Today's Quote
"

If a man achieves victory over this body, who in the world can exercise power over him? He who rules himself rules over the whole world." –

Vinoba Bhave
Action To Take
PLEASE DON'T FORGET TO LEAVE A HONEST REVIEW ON ITUNES & STITCHER!