Podcast: Play in new window | Download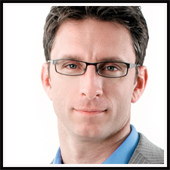 I always say – "you can do whatever you put your mind to". In this episode of The Passive Podcast, you will meet a gentleman that did exactly just that. Today's featured guest Mike Michalowicz is a family guy from NJ that took his ideas to the next level by building successful businesses that earned him millions before his 35th birthday!
Mike also can be seen on MSNBC's Your Business with JJ Ramberg. Currently Mike writes for Open Forum and has a new book he just released titled Profit First.
Mike's entrepreneurial journey is nothing more than AMAZING. I am sure that when you listen to today's episode you will be inspired and amazed how his children had big influences in his life and career through some exclusive stories he shared with the TPP Community.
WHAT YOU WILL LEARN FROM TODAY'S EPISODE
How to bring out the best in you.

How to become the underdog entrepreneur.

How to find the right mentor.

How to apply the profit first formula.

How to put your profit first.

The lessons Mike learned from his kids.

How much money Mike made in his businesses.

Tips on what you can do to build your business right now.

Press Play To Hear His Entire Story NOW!!
GET TODAY'S LINKS WE TALKED ABOUT IN THIS EPISODE
Recommended Books
Mikes Books
Today's Quote
 "If we want to be the world's best we all can be!" – Mike Michalowicz
What Is Your Why?
To support the underdog entrepreneur.
Action To Take
Take a big step & take ACTION!   
Mike's Website
MSNBC Clip With Mike

PLEASE DON'T FORGET TO LEAVE A HONEST REVIEW ON ITUNES & STITCHER!
I sincerely thank you for taking time out of your day to listen to The Passive Podcast. If you enjoyed the show and want to leave a review on iTunes please feel free to do it here. You can also leave a Stitcher review here. This helps to move the show up in ranks so that we can help more people by spreading the word about the show. Thanks so much for joining the TPP Community!!!